We are set to dazzle at Gamescom 2023 in Cologne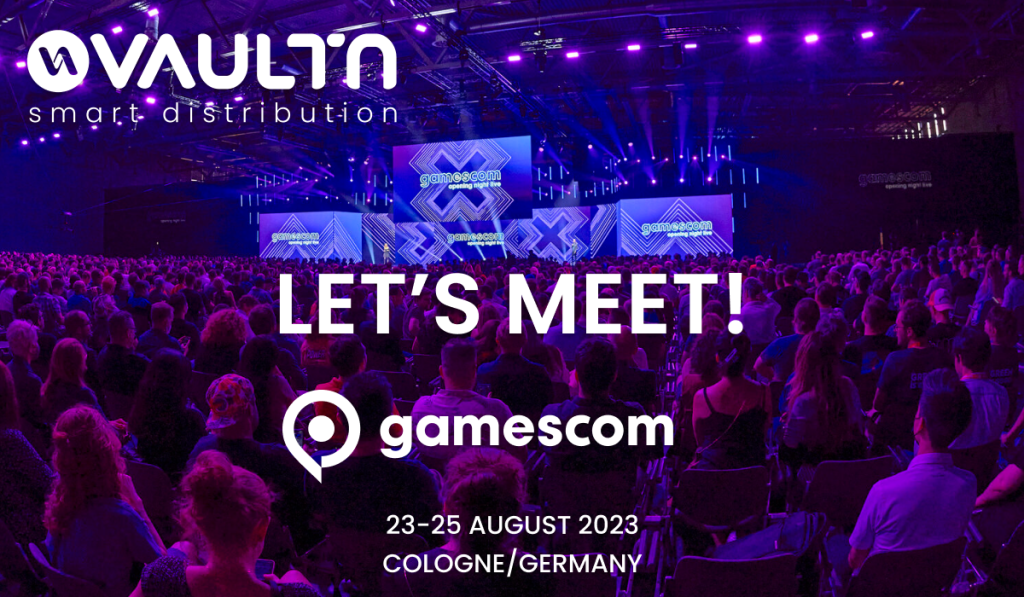 Gamescom, the world's largest gaming event, is just around the corner, and the excitement is palpable among gaming enthusiasts and industry professionals alike. Among the lineup of new Games that are shown, we are keen to show our platform. VaultN is here to to ultimately change the way games are distributed and it's all set to be showcased at this year's Gamescom in Cologne.

VaultN is a SaaS-platform that enables direct, secure, and on-demand license key and direct entitlement transactions, helping you to grow revenue, optimise sales channel performance and automate manual processes. With our first partners joining recently, we passed the milestone of the first 10K license key transactions being processed on our live systems. Oh, and did we mention that its pay-per-use? No subscription, no setup fee involved. Our team is happy to have a chat with you and show you how our platform will make your life easier, whether you are a developer, publisher or retailer.

Find us at the Netherlands Pavilion in Hall 4.1, Booth A021g-B030g.