VaultN and GOG Team Up to Offer Publishers Direct Entitlements via Retail and Channel Partners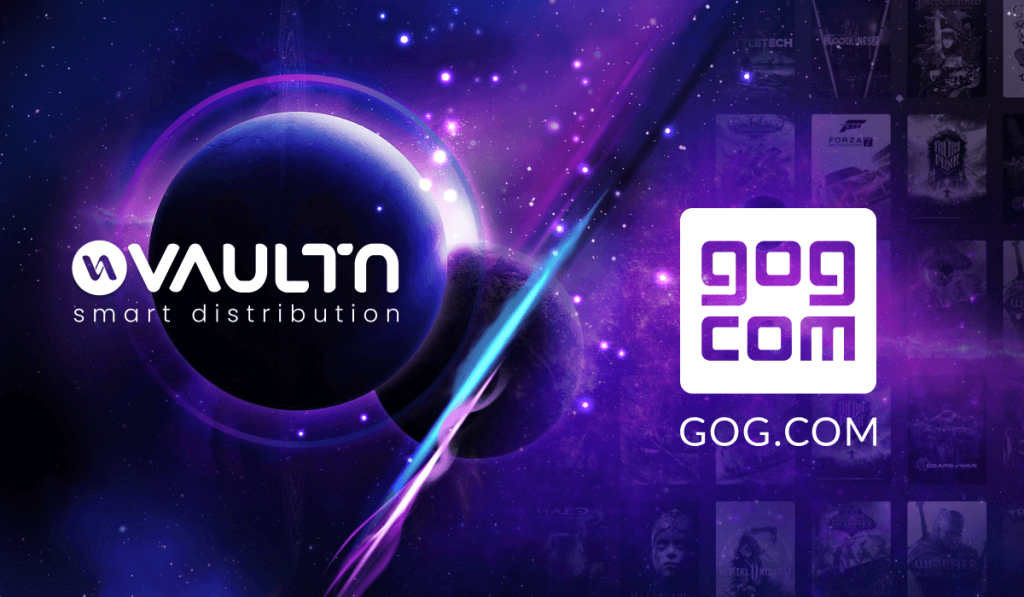 VaultN, the smart distribution platform for digital games, is proud to announce its partnership with GOG, the renowned distribution platform that offers a vast library of high-quality, curated DRM-free games.
The partnership enables publishers to deliver games directly to players via direct entitlements using VaultN's smart distribution platform, eliminating the need for license keys and ensuring a smooth and secure transaction. The Entitlements can be distributed via third party Retailers and Channel Partners. This makes VaultN the only B2B distribution infrastructure that supports GOG Entitlements for third-party retailers.
Publishers can benefit from this innovative solution by saving time and resources, increasing customer satisfaction, and reaching new audiences.
Players can now enjoy the best deals from their favourite channels and instantly activate new games on their GOG account.
VaultN is a web-based platform that enables direct, secure, and on-demand license key and direct entitlement transactions between games industry players. Leveraging state-of-the-art technologies, VaultN simplifies the distribution workflow, minimises manual intervention, removes human error, and secures and accelerates product sales.
GOG has been a pioneer in the digital distribution of DRM-free games since its inception. The platform offers a vast library of high-quality, curated titles for gamers. It also features GOG GALAXY, a revolutionary gaming client that brings together all your games in one place.
This partnership also demonstrates how gaming platforms can leverage VaultN's smart distribution platform to offer direct entitlements for their own products, creating a win-win situation for everyone involved.
Emrah Kara, CEO and Founder of VaultN, expressed his enthusiasm about the collaboration: "We are thrilled to partner with GOG – an absolute gaming powerhouse and trusted destination for gamers. This partnership enables publishers to distribute direct entitlements for their players via GOG eliminating the need for license keys."
The collaboration between VaultN and GOG sets a new standard for third-party game distribution. Retailers and distribution partners can now provide their customers with direct access to GOG's library of games, ensuring a seamless and convenient experience for gamers around the globe. With a commitment to simplicity and enhanced user experiences, VaultN and GOG empower gamers to activate their favourite titles effortlessly.